From Chairman's Desk
---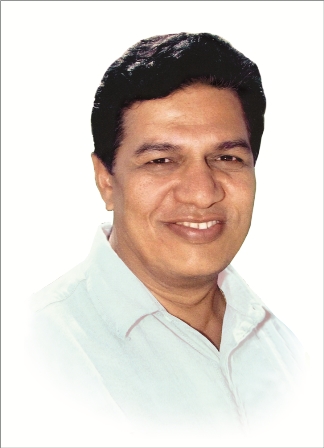 Hon'ble Dr.Sudhir Tambe
MLC, Maharashtra State & Chairman, S.B.V.P. Samaj, Sangamner
"The entire object of the true education is to make people not merely do the right things, but enjoy the right things; not merely industrious but to love industry; not merely learned but to love knowledge; not merely pure but to love purity; not merely just but to hunger and thirst after justice."
John Ruskin
"These words by John Ruskin perfectly describe our aim at S.M.B.S.T. College. Beyond providing sound education, we strive to provide quality education. Quality has become the defining element of education in the 21st century in the context of new social realities. The information communication revolution, the knowledge economy and globalization are greatly influencing the present society. Learners should have a right and choice to learn the subject of their interest. Education should not be a mechanical process of introducing standard inputs and receiving meaningless outputs. In this context quality and excellence should be the vision of every higher education institution." "I am sure, S.M.B.S.T. College, while celebrating the 25th glorious year, will focus on developing a total person with enlightened socio-economic, cultural values and ideas."
Read More...
From Principal's Desk
---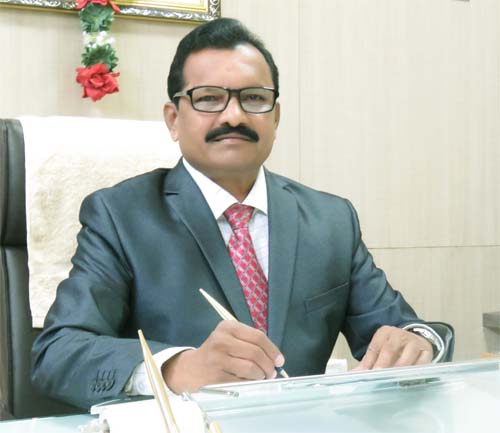 Prin. Dr. R. K. Datir
As a matter fact SBVP Samaj needs no introduction for it has been functioning as a lighthouse in the field of education since 1965 under the guidance of the great visionary, veteran leader and the freedom fighter late. Sahakar Maharshi Bhausaheb Santuji Thorat (Dada) who had an earnest desire to impart education unto the last. SBVP Samaj and SMBST College, since its inception, has been contributing in the noble cause of education under the competent leadership guidance Hon'ble Ex Minister Shri. Balasaheb Thorat and Hon'ble MLC Dr.Sudhir Tambe, who consider education as the key to both individual and social aspirations,we all are striving to achieve the set goals. I believe that primary role of education is to equip people with the knowledge and confidence to make a difference in the transformation of society. In addition to providing students with content knowledge, education helps instil values, attitudes and behaviours that align with those expected in a society. Education is considered the most powerful instrument of social change. It is through education that the society can bring the desirable changes and modernise itself. Various on-going activities on and off the college campus have revealed the role of college in bringing about social changes. Education is not only aid for individual development, but also for the all-round development of society and country. It helps for the development of the qualities of an individual suchas mental and emotional makeup as well as his temperament and character. For the individual it provides rational and scientific thinking, reasoning, skills and capabilities to adjust new situations. I am proud say that in the academic year 2016-17, the institution has provided an ample opportunities to the students and teachers for serving the nation by actively involving in seminars, conferences, workshops,training sessions and social awareness programmes etc. round the year. While working on the same line, let us be committed to strive to promote modern values in social economic, political, technological and cultural fields. Therefore, Students and stakeholders' participation in decision- making bodies, adoption of scientific technology in industry, agriculture and other skill based professions will be our priorities for keeping pace with rapidly changing society.We look forward to the challenging responsibilities that lie ahead, in our efforts at all-round excellence in higher education for our students from diverse socio-economic groups. As success comes to those, who work hard and stays with those who don't rest on the past achievements, we are prepared to undertake the endless journey with new vigour, strength and strong will "To strive, to seek, to find and not to yield"
Read More...
Mission
---
Up-holding motto of S.B.V.P. Samaj, 'Bahujan Hitay Bahujan Sukhay' (for the welfare and happiness of the masses). The college is committed to provide higher education opportunities to the socially under-privileged and financially weaker sections of the society.
Vision
---
We are committed to achieve the latest technology, knowledge, social welfare, research, leadership and environmental awareness among the students from rural and hilly region for their educational and social development.
---

Pool Campus Placement Drive 2019
---